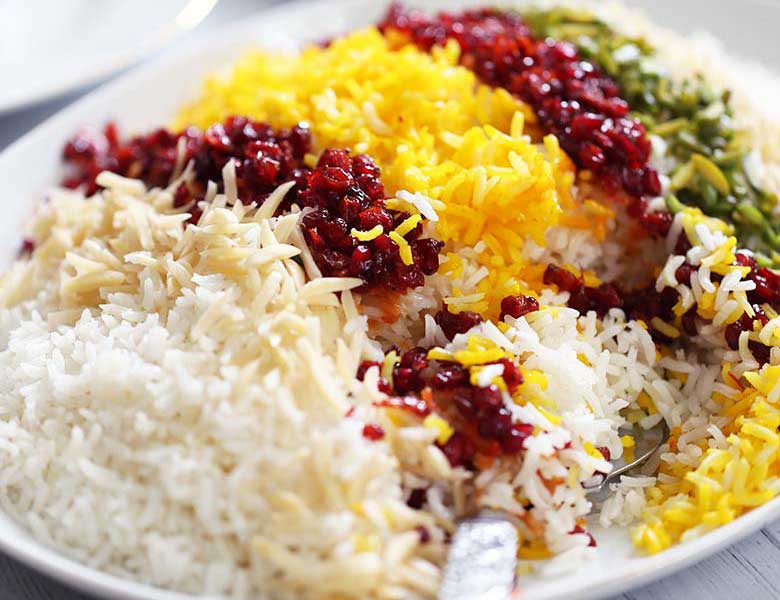 If you enjoy a mix of well-balanced flavours with rich taste and aroma, traditional Persian food-dining is something you should try. It features a combination of dairy products, meat, beans, herbs and vegetables, all in one complete and aesthetic meal.
Persian cuisine is not exactly Mediterranean food. There are similarities with the components, the presentation and the servings. However, a delightful Persian cuisine does not include pasta, olive oil, tabouleh, falafel, wine and hummus – common components of Mediterranean dining. Persian dining is a mix of Far Eastern and Middle Eastern flavours, with some inspiration from the Eastern Mediterranean regions.
If you love cooking and would like to introduce Persian dining in your homes, here are some recipes to consider.
Tahdig
If you love eating rice at home, this recipe is for you. Introduce a new and exciting way to enjoy rice in your home by cooking it in a different way. The recipe features long-grained rice, rinsed, soaked, boiled and steam – in the following order. Before completely cooked, a dash of butter and saffron water is added to the rice. Add almonds and pistachios to add texture, saffron scented carrots and orange rind. The dish features a golden crusted bottom, the most prized and love about feature of the dish.
Mast
Looking for a delicious but healthy snack for the weekend? Mast, also known as Persian yoghurt is a thicker version of the yoghurt we all love. It is thinner that the Greek yoghurt but is incredibly creamy. The snack features the flavours of Persian cucumbers Persian shallots, pepper, salt, and crushed rose petals. It's an easy to whip dish you can even serve to guests at your home.
Ash e Reshteh or Noodle and Bean Soup
Stuck at home on a cold, rainy day? A noodle and soup dish inspired with Persian flavours would be a good idea to enjoy staying indoors. It features a mixture of beans, herbs, spinach and beet leaves together with your favorite noodle. To add a kick to the dish, it is topped with mint oil, sour kashk, a yoghurt like whey product from the Middle East and crunchy fried onions. It is a common menu enjoyed during the Persian New Year celebrated in March.
Jeweled Rice
Another Persian-inspired menu you can try at home is the Jeweled Rice. It features rice with nuts and dried fruit. To add colour and flavour to your usual rice dishes you just have to add almonds, candied orange peels, pistachios, carrots, saffron and barberries with your rice. The rice base is cooked with a little sugar to be able to balance out the sourness of the fruits included in the dish. The dish is commonly served during weddings in Iran and is usually served with chicken.
Kebab
One of the most popular Persian cuisines you can try at home is the kebab. It features ground meat seasoned with onion, salt and pepper. Some versions use lamb meat or beef soaked in lemon juice and onion. When cooking, baste it with saffron and butter for extra flavour. Chicken kebab is another kebab dish option you can easily recreate at home. The chicken is marinated in lemon and onion and usually garnished with fresh basil leaves and lemon.